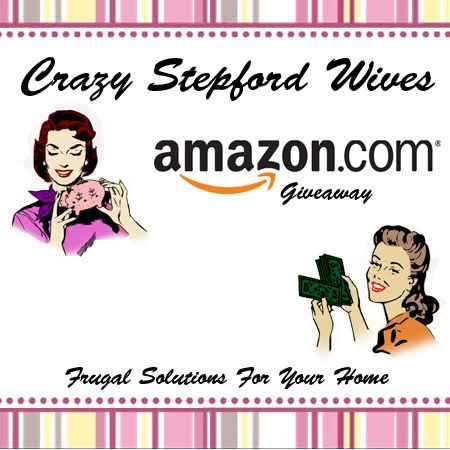 Courtesy of the
Crazy Stepford Wives
Crazy Stepford Wives are proving that you can be frugal in your home, but bear in mind that when you try and be perfect like the 'Stepford House Wives" you may just go a little crazy.
It's about time for the holidays to start, and if your like me and most people, some extra $$$ could really help!
There are 2 prizes of a $100 Gift Certificate for Amazon. Basically $100 to spend on what you want!
a Rafflecopter giveaway
Disclaimer: TwoChixBeautyFix is not responsible for the distribution of this prize. While we are participating to give our followers more chances to win, Crazy Stepford wives are the sponsors responsible for operating the giveaway.