Fiafini divine hydration moisturizer. They sent two packets.
Pur-Lisse essential daily moisturizer 0.5 oz
Academie Paris cleansing water 0.5 oz
Academie antioxidant cream
Alison Raffaele reakity base foundation in skintone 3
Jonathon dirt texturizing cream
An offer from e-salon.
Alright box. The samples are nice and come from a good range of decent brands. My only complaint is that what you get is a good deal different from what they show online when you purchase.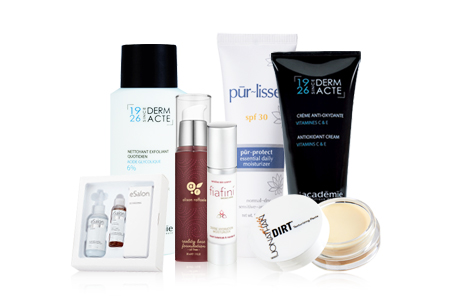 They only picture full size versions (shown above) of the items and don't indicate what size the samples will be when they arrive. I just prefer the more honest approach of showing consumers exactly what they are buying. This box retails for $
15 shipping included
. I'll probably pass on this box next time it comes around just because I feel there are too many better options that run at a lower cost.